How lost do you have to be to let the devil lead you home?
Stuart Turton's debut novel, The 7 1/2 Deaths of Evelyn Hardcastle has been making waaaaves in the reading community since it was published in September — and for good reason. I picked up the novel knowing very little about it, other than the allusions to its Agatha-like qualities and absolutely mind-bending plot.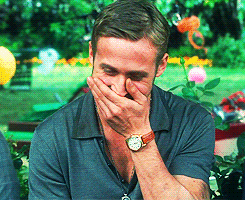 In fact, when I started reading, my eye caught on an author blurb at the front, and I laughed for a good long minute: "If Agatha Christie and Terry Pratchett had ever had LSD-fueled sex, then The 7 1/2 Deaths of Evelyn Hardcastle would be their acid trip book baby" (Sarah Pinborough, author of Behind Her Eyes).
I rarely admit to it, but this is one book that lives up to its hype.
Set in what appears to be 1920s rural England, the novel opens in mass chaos: the narrator awakens to find himself without any memories of whom or where he is — and it only gets more twisty from there. Our host soon discovers he's in the heart of a nearly unsolvable mystery: Evelyn Hardcastle, member of high society and daughter of the owners of the crumbling estate we find ourselves at, will be murdered at 11:00 p.m. It is the narrator's job to solve her murder . . . but each morning, he'll wake up in a new host's body. And he's only got eight days to figure things out.
Which may seem like a fair amount of time, until you take into consideration the duplicitous nature of pretty much everyone who's been invited to the estate for the week. And the fact that the narrator is not a detective. And that some of his hosts wake up high as a kite, or paralyzingly hungover, or quickly succumb to various near-fatal injuries.
Our narrator struggles through a series of fumbling attempts to escape the estate, and when that doesn't work, he begins to focus on saving Evelyn Hardcastle — a task, we're reminded, that is futile. While the narrator works to cobble clues together, he discovers that his actions can have a bearing on how the day plays out, though the slate is wiped clean with each new host.
Set against a backdrop of a romantic and dark forested landscape, with a decrepit old mansion and expansive grounds as the site of the Hardcastle legacy, this murder mystery is a thrill to unravel. Chapters are categorized by the numbered days of which the narrator has been on the grounds, and sometimes these storylines jump backward. Meanwhile, Aiden encounters "himself" in other hosts throughout the day, which only compounds the amount of mind-buggery that is going on in Evelyn Hardcastle.
This book works in its ominous, classical mystery vibes and the complexity of clues dropped along the way. I promise — you're not likely to "figure it out" before the book ends, and though this unsolvability is sometimes a ridiculous and unwanted surprise (I'm looking at you, Pinborough), that's not the case in Evelyn Hardcastle. As I neared the close of the book, I was already anticipating a reread to further my grasp on the tale.
You know what else is great about this book? Turton doesn't merely write a mystery, friends. He serves to readers a hearty meal of character development and existential soul-grappling conundrums. Though the murder is at the forefront of the reading experience, Turton manages to tuck within the pages the struggle to succeed pitted against the struggle to remain true to core values.
A few suggestions if you want to make the most out of this read:
Avoid the audiobook. It may have a great narrator (I wouldn't know), but this storyline is 

so freaking complex

I can't imagine many would be able to keep things straight for very long. I spent some time flipping back and forth between chapters, and for that reason, I'd also recommend skipping the Kindle and grabbing a copy from the library, but that's a personal preference thing.
Don't look at too many reviews on Goodreads. The less you know going into this read, the better!
Do make use of the "guest list" at the front of the book. I flipped back to figure out who's who several times.
Stick with it. Honestly, I was bewildered for the first quarter of the book, and I never really stopped feeling like I couldn't quite grasp the whole thing — until the end. Even then, Turton leaves readers with a great deal to ponder.
Overall: 4/5 stars. If you like to think, and you're looking for a Clue-meets-Agatha-meets-Inception vibe, this is your book!